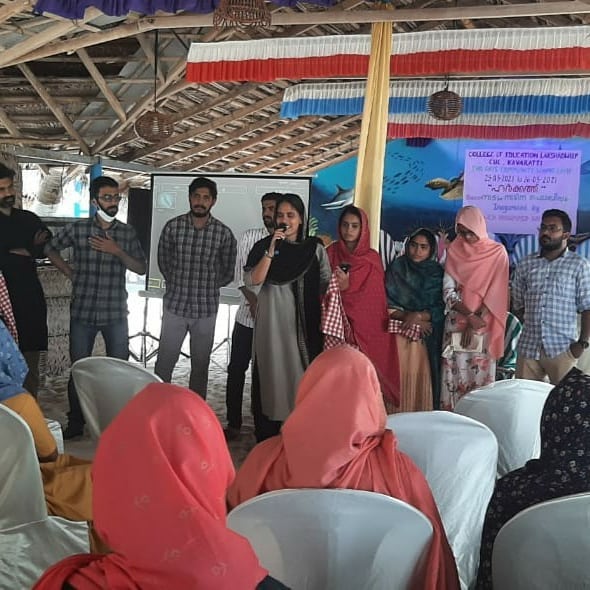 Over 48 students from the BEd Teachers Institute participated in the Climate Change and Mitigation class on Thursday March 25th,incorporating the subject of climatology and mitigation into their academics and lesson plans as part of curriculum modules.
The teaching faculty also joined the Ocean School module class namely Rahmath Beegum MS,
Mohammed yaseen CG in-charge BEd college,
Mayimoonath Attabi PV,
Jayan, Irfan and
Mohammed.
The Ocean School Students and faculty outlined Scientific causes, impacts, mitigation and adaptation of Climate Change at the said class.
The modules for teachers' knowledge and perception about climate change provides two main approaches: (1) It supports better planning of future school climate change curriculum, activities, training, and updating knowledge and secondly it suggests how children can be prepared to understand and deal with this contemporary problem of climate change.